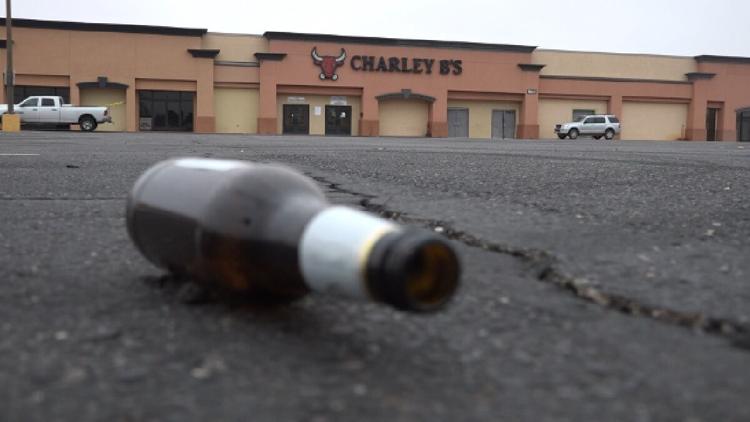 Over the weekend city and state agencies partnered in a joint effort, issuing warnings to businesses that may not be following COVID-19 regulations.
"We're going to stay open until we can't anymore. We'd like to stay open just to let them know that we can stay open in spite of their efforts," Brian Burns said.
Another close call for Charley B's, barely a week after the business was ordered to close for 30 days.
Though Burns, the owner, says he was able to negotiate to keep the doors open, the T.A.B.C. issued a written warning over the weekend.
"We certainly comply at all times when we know the exact rules, and so it's been hard on us," he said.
This time it was for allowing a dance floor.
Though not explicitly banned in the governor's executive order, they are highly recommended against in the state's re-opening guidelines.
A representative for the agency called the warning a quote "minor offense."
This weekend the T.A.B.C. and the Fire Marshall's office joined forces to crack down on businesses not following the rules.
"All they're doing is a scare tactic, and you know, it's working with our customers. They scared them all off," Burns said. "At some point they have to become liable for what they're doing to our business," he added.
It was not just Charley B's caught in the fray. 14 other businesses, including Logies on Overton, Triple J Chophouse, Mesquite's Bar and Grill, and El Rodeo, among others, were also issued citations.
"We expect we will do this deployment at least one more time if not two more times, before the end of the calendar year," Lubbock City Manager Jarrett Atkinson said.
City and state agents visited a total of 207 businesses over the weekend.
"Our teams report generally good compliance, there were some written warnings issued as appropriate," Atkinson explained. "We did have one establishment that did recognize they had such a crowd they were struggling to maintain social distance, they voluntarily said 'you know what, we're going to call it off tonight.'"
Meanwhile, Burns argues his livelihood is taking a beating even with following the rules.
"They don't consider that I have a family to feed. These employees of mine, they have a family to feed. They go to college and they count on this income," he said.
According to the T.A.B.C., if a business is found to be in violation again after a second inspection, that warning could turn into a shutdown.
These are establishments that received written warnings in Lubbock County between Nov. 19 and Nov. 21:
1. Charley B's (11/21/2020)
2. Stella's Restaurant (11/21/2020)
3. Dos Gringos (11/20/2020)
4. Koko Club (11/20/2020)
5. C.C.'s (11/20/2020)
6. El Rodeo (11/20/2020)
7. Harrigan's (11/20/2020)
8. Shotzys Bar & Grill (11/20/2020)
9. The Triple J Chophouse & Brew Co. (11/20/2020)
10. Cujo's Sportz Grill (11/20/2020)
11. Logie's on Overton (11/20/2020)
12. Jake's (11/19/2020)
13. Mesquites Sports Grill and Bar (11/19/2020)
14. Bierhaus (11/19/2020)
15. Mac's BBQ & Catering (11/19)
Track other data from the TABC at its website.