As Child Abuse Prevention Month continues, the Lubbock Police Department is showing reports are on the rise as more students are back in school.
Data shows child abuse reports dropped from 2019 to 2020 while some students were at home because of the pandemic.
This year, reports in February and March were in the 90s, reaching pre-pandemic levels.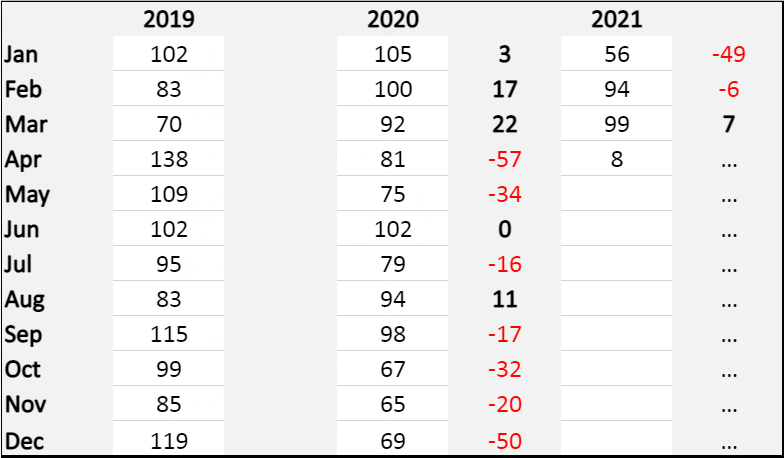 Detective Derick Smith says teachers and school counselors are making the biggest difference. The National Crime Center for Child Abuse and Neglect shows that in 2019, 21 percent of all reports made came from educators.
"They're the ones that see these kids on a daily basis. They interact with them. They get to know these kids over the course that they're in their classrooms and they see what's right and what's wrong with them," Smith said.
The report totals include physical assaults, neglect and sexual offenses.
Smith says child abuse doesn't always just look like bruises, but includes when children don't have proper nutrition or a safe place to live and sleep at night.
"It's not just a physical abuse that occurs to these children. There's long-term things that occur over time that psychologically affects the children and ultimately results in bigger issues down the road," Smith said.
At the Chamber of Commerce's "Go Blue" campaign kickoff, Carla Olsen told the story of how the blue ribbon became a national symbol for child abuse prevention.
In 1989, Grandmother Bonnie Finney tied a blue ribbon to the antenna of her van. She fought for the safety of her grandchildren, but ultimately lost her 3-year-old grandson to child abuse.
"Inquisitive community members asked her, 'What is that blue ribbon for?' and Bonnie replied, 'I tied a blue ribbon to my van because I never intend to forget the color of bruises on the battered bodies of my grandchildren,'" Olsen said.
Smith predicts that the more students return to school, the higher the report numbers will rise.
He says community involvement in raising awareness is vital so law enforcement can do their job.
"Adults need to be able to come to the rescue, to come to their aid, and make that report and say, hey this isn't right. Because that kid's not going to. They don't know what's going on is not right most of the time," Smith said.
The child abuse totals are based on reports made to LPD, including reports for crimes that happened in Lubbock but were reported to other agencies and reports made through Child Protective Services.