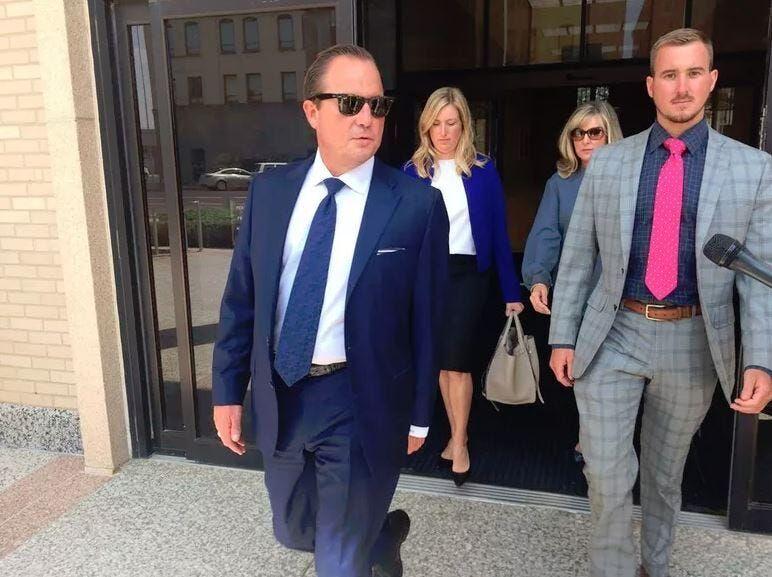 Since the developments of summer of 2018, countless Reagor-Dykes customers have found themselves in a battle of their own with the auto group. 
"There are hundreds of victims out there, who are victims of this dealership's business practices," attorney Fernando Bustos said.  
Some defrauded customers have been waiting for this day, including Eric Bourquin.
"90 years in prison? 90 years is not enough. I hope it's 90 to life with no chance for parole," he said.
For Bourquin, it began as a simple trade-in agreement on two cars, one for him and one for his wife in July 2018.
The deal seemed good, until RD went under one month later.
From there,  he  found himself in a costly battle just to have a legal car to drive. Buying temporary tags each month, unable to receive the titles he purchased.
Bourquin says that, plus legal fees, and more ended up costing him $8,500 in total, over a year and a half period.
"Bart needs to be set behind jail and not in a federal country club. He needs to be swinging a hammer busting rocks, picking up trash along the roadways to repay his debt to society, if he can even begin to make a dent," Bourquin said.
He says his credit scores were never affected but recognizes not everyone was so lucky.
 "They all knew what they were doing, taking advantage of people throughout the entire process, that are going to suffer, their credit score is going to suffer for years to come," he said.
Bustos represents Vista Bank in the bankruptcy court hearings but has also fielded several calls with defrauded customers.
He sees this criminal charge, as a light at the end of the tunnel for them.
"It's one step towards justice for a major player in this story," Bustos said.
Meanwhile, Dan Cogdell, Reagor's defense attorney, 
maintains that his client is not guilty
, and in fact, a victim of "rogue" business associates like former CFO Shane Smith, that are actually to blame for the company's downfall.
He calls Reagor a man of high character and great faith.
The 55-year-old is scheduled to appear before a federal magistrate judge in Amarillo next Monday. 
And customers like Bourquin hope they can continue to move past these last few years.